Flight JT 610 was on a scheduled flight to Pangkal Pinang, the main town in the Bangka Belitung Islands.
It lost contact with ground control a few minutes after take-off, and is believed to have ended up underwater.
There cause of the crash is not yet known and there has been no word yet of any survivors.
The plane was a Boeing 737 MAX 8, a brand new type of aircraft.
"The plane crashed into water about 30m to 40m deep," Search and Rescue Agency spokesman Yusuf Latif told AFP news agency. "We're still searching for the remains of the plane."
Items believed to belong to passengers have been found in the water, including ID cards and driver's licences, the search and rescue agency said on Twitter.
"We don't know yet whether there are any survivors," the agency's head, Muhmmad Syaugi, told reporters.
"We hope, we pray, but we cannot confirm."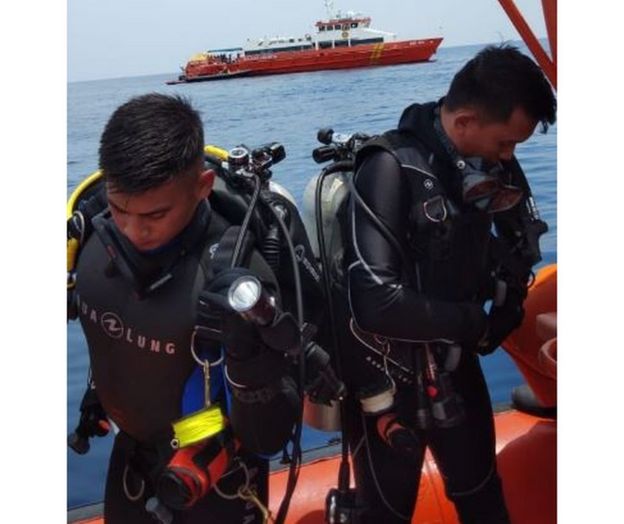 Leave a comment